Novels/Fiction
The novelist and the book designer
A novel is just a pile of paper or a computer disk until a designer transforms it into book form. The designer's job is to attract readers with a compelling visual presentation of the author's words. To do it requires specific design skills and a thorough understanding of typography. If he does his job well, the book covers (front and back) will be attractive, and the inside pages inviting to read.
At least that's how we approach book design at Longfeather. We work closely with the author every step of the way to produce exactly the book he wants.
We would like to work with you on your next novel. Please contact us for more information or a cost estimate.
Savannah Skies: Return to Tybee Island • Front cover and title-page spread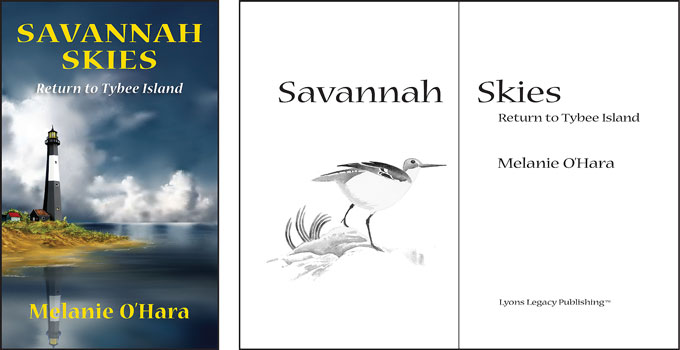 I've worked with Longfeather Book Design on a total of six books in my series. They not only made the process a pleasure, they offered creative ideas to improve the layout and design. Their e-book layout is detailed and meticulous and in my opinion unequaled by the big publishing companies.Longfeather Book Design has also developed two logos for our company. They listened patiently to our branding ideas and made suggestions that were far superior to what we'd pictured. I highly recommend Longfeather Book Design.
—Melanie O'Hara, Author of "The Traveling Tea Ladies" and "Savannah Skies" series
The Refuges • Front cover and title-page spread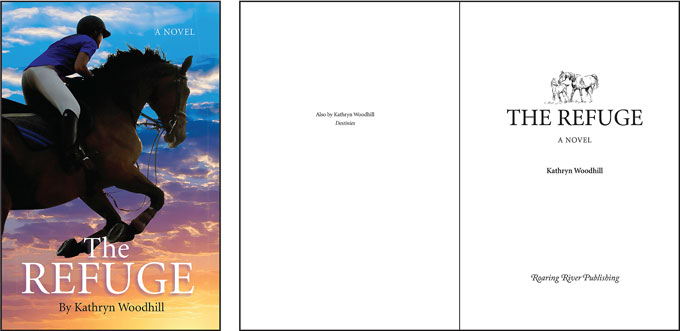 Robert and Erik Jacobson of Longfeather Book Design did a superb job on my first book. I plan to send them my second book to design because no one else will do.
—Kathryn Woodhill, Author of The Refuge, Destinies, and Dancing in the Rain
The Traveling Tea Ladies: Death in Dallas • Front cover and interior-page spread